Winter will no longer be cold.
Really? Climate change has lost our winter!
No. The winter is still there, with a cold to the bone, but you only need to book one ticket to Phu Quoc Island in Vietnam, a beautiful tropical island with brilliant golden sunshine stretching on the smooth white sand where the The Palmy Resort Phu Quoc & Spa will be greeting you. This is truly a great place to stop and forget the cold of the harsh winter.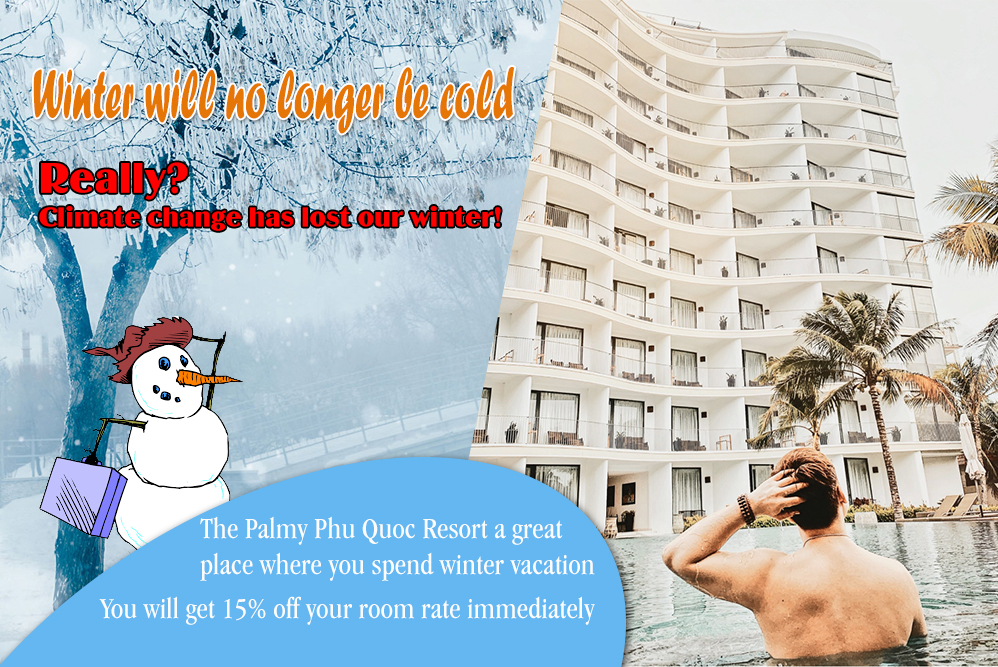 At The Palmy Phu Quoc Resort & Spa you will enjoy at the beach, take a walk on the private beach or in the beautiful infinity pool, get the tropical cocktails, and dance under the dazzling stars and forget the ongoing winter. For sure!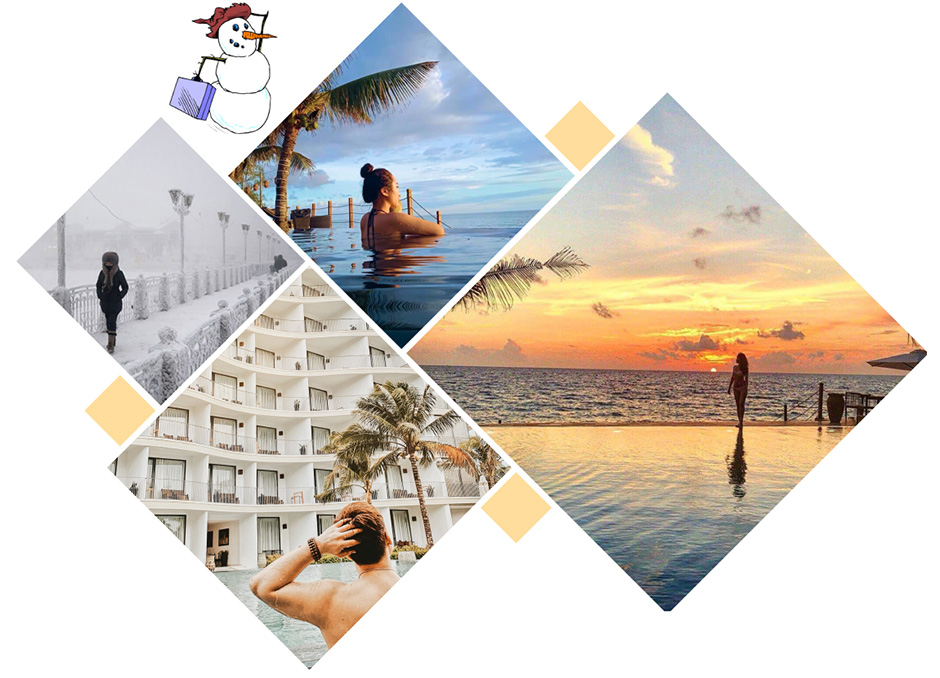 The Resort is fully equipped with conveniences, from the layout of the adjacent swimming pool restaurant and bar with Billiard entertainment area, table football to help you to relax, it will make your stay perfect.
In addition, the location of the resort is also very convenient for you to visit the interesting and entertainment areas In Phu Quoc Island. The Resort is just 5km from Phu Quoc Airport, 4 km from the night market, COI Nguon Museum is 1 km, Pearl Center is just 0.5 km away and other points of interest...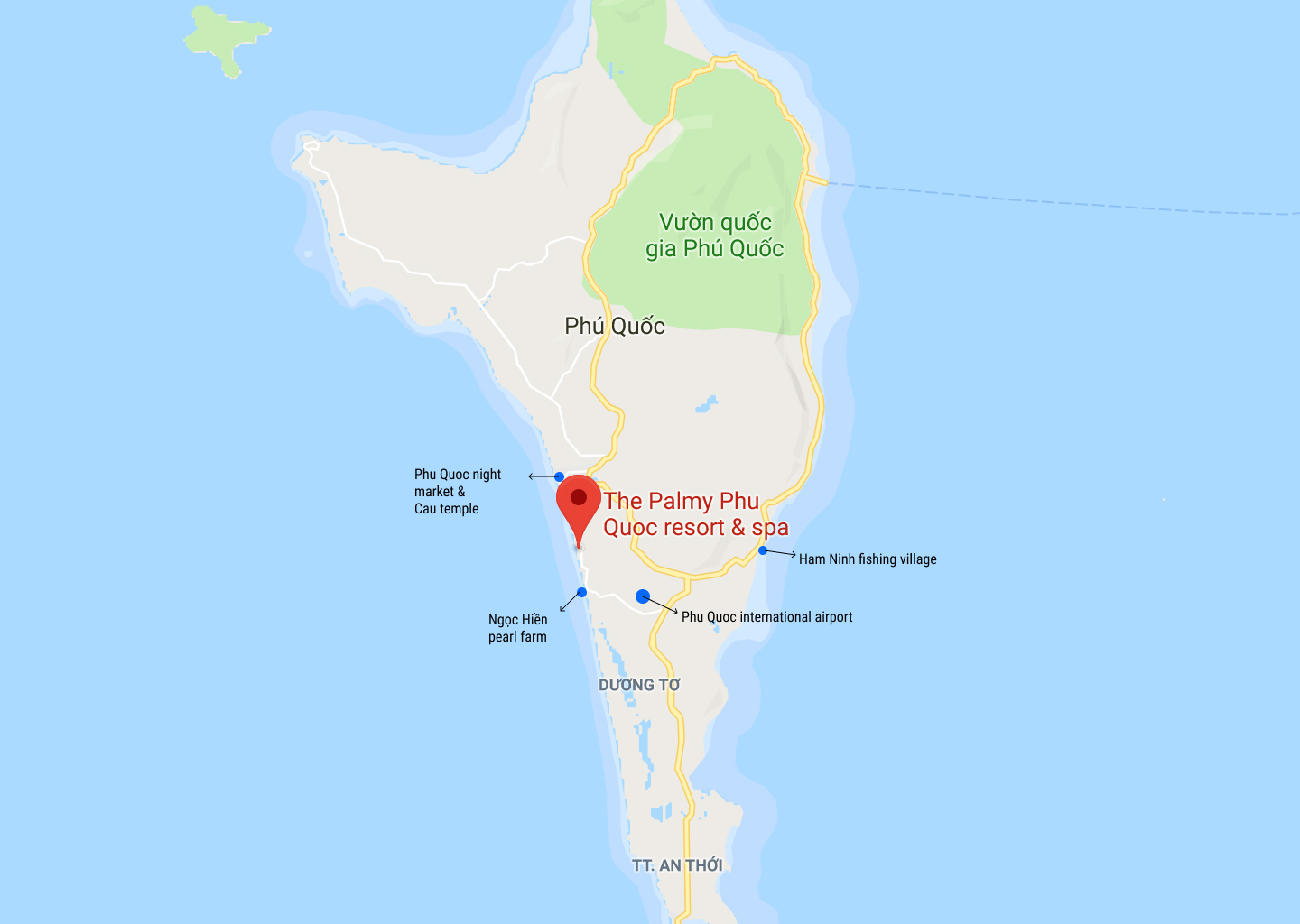 Tastefully decorated room with striking wooden furniture and a modern style, spacious rooms feature a flat-screen TV, bottle of water, coffee, free WiFi and a safety box.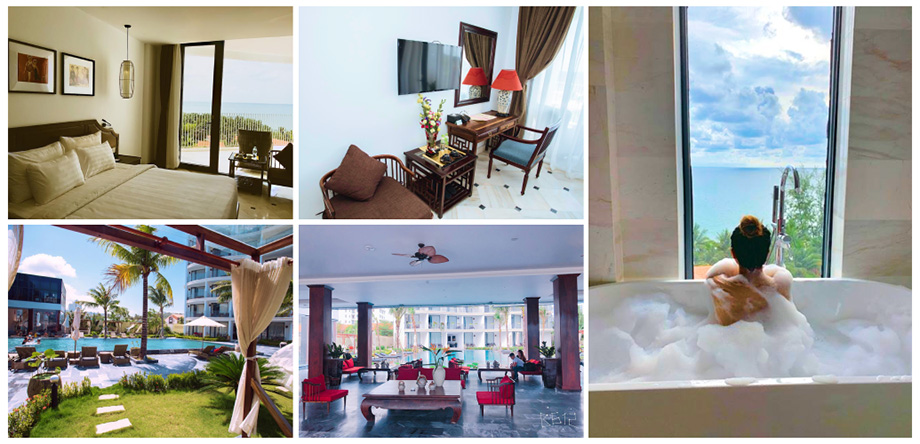 From the bathtub you can sea the sea views as designed in the Suite rooms. The private bathroom is equipped with shower facilities and free amenities in all rooms.
The Palmy Restaurant is a great place for you to enjoy delicious dishes from Asia to Europe and you can find a tasty Italian wood-oven Pizza at Palmy restaurant.

Friendly staff are willing to assist 24/24 at the reception with luggage storage, tour arrangements, car hire or concierge services,
And if you book today until 30/11/2019, you will get 15% off your room rate immediately. This special promotion is applicable for the first 200 guests when you book through Facebook, submit a booking request on the website or call the Hotline +84 297 384 2222 directly.
Come with us, The Palmy Phu Quoc Resort & Spa awaits you! "
Send booking request viva
Website www.thepalmyphuquocresort.com
Email: online@thepalmyphuquocresort.com
Phone: +84 297 384 2222