Located in the west and south of the Gulf of Thailand, The Palmy Phu Quoc owns 300 sea view rooms, with private balcony looking directly over the panoramic view of beautiful mountain and Duong To beach. The architecture is designed in harmony between East and West with modern equipment.
The Palmy Phu Quoc Resort & Spa will help you to reach the inner peace during your well-deserved vacations by delivering soulful luxury experiences to our guests to epitomize Vietnamese hospitality and create pure heartfelt memories.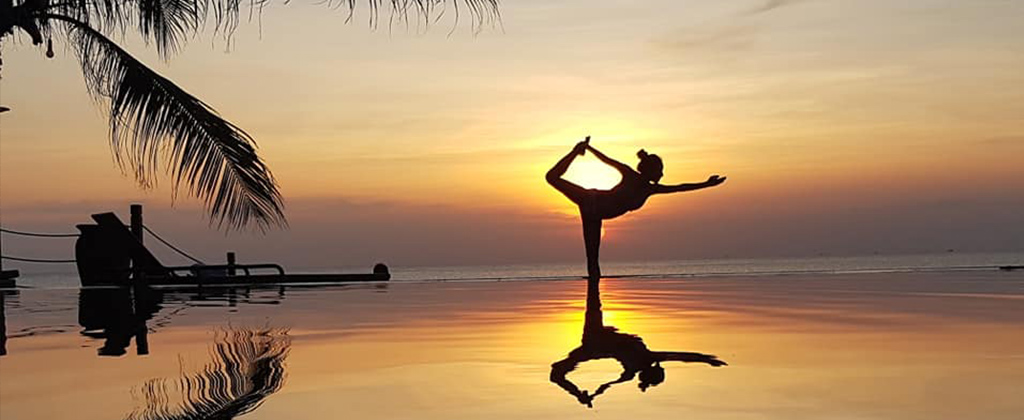 Dancing with romantic sunset in The Palmy Phu Quoc Resort & Spa
where you check-in with excellent selfie photos and hear the waves whispering when you wake up
The Palmy restaurant is located right in front of the sea, a place to enjoy specialties International and Asian dishes prepared by professional chefs. The swimming pool is located right by the sea, where you can soak in the sunshine and the beautiful blue ocean. In addition, our resort also has other services such as Massage, Spa, Karaoke, Gym ... help You will find all you need for a perfect holiday at our resort.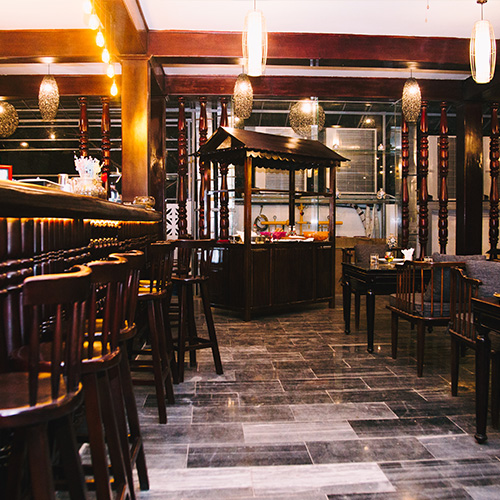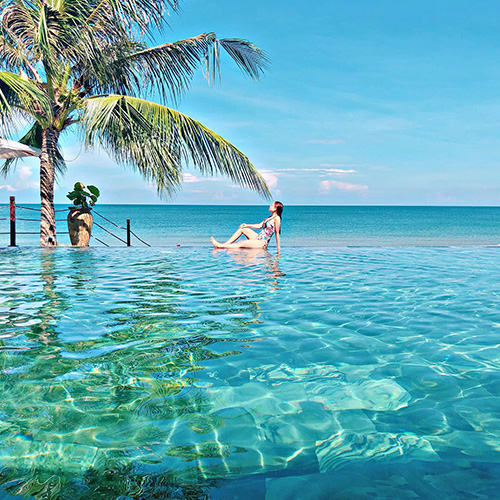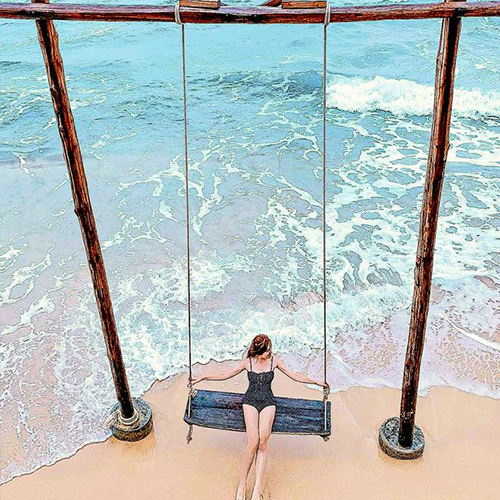 Private beach and two large pools with infinity pool is so beautiful
The Palmy Phu Quoc Resort & Spa is 5 minutes walk from the beach. Steps from the sandy shores of its private beach, The Palmy Phu Quoc Resort & Spa offers a tropical getaway on the beautiful Phu Quoc Island .

Other recreation facilities include a fitness centre, outdoor infinite swimming pool, club and an on-site shop.
Water sports like diving and snorkelling are available at The Palmy Phu Quoc Resort & Spa. Guests can rent a bike to explore the island and have a relaxing massage afterwards. The 24-hour front desk offers a currency exchange service.