Dinh Cau Rock (Cau Temple)
07/05/2020 lúc 12h 50' / (1232 views)
Dinh Cau Temple is one of the most popular sight-seeing attractions in Phu Quoc and often referred to as the "symbol of Phu Quoc and the Phu Quoc people. You can see the lighthouse and watch the sunset here.
Dinh Cau Rock (Cau Temple) Opening Hours: Daily 07:00 – 18:00
Address: Bach Dang Street, Duong Dong, Phu Quoc Island
About Dinh Cau
Dinh Cau Rock, also known as Cau Temple, is an odd-shaped natural formation in Phu Quoc Island, which local fishermen pray to before embarking on fishing excursions. Located just next to the Duong Dong Fishing Harbour, it features a brightly-coloured lighthouse and Buddhist shrine, making it a popular photography spot among travellers.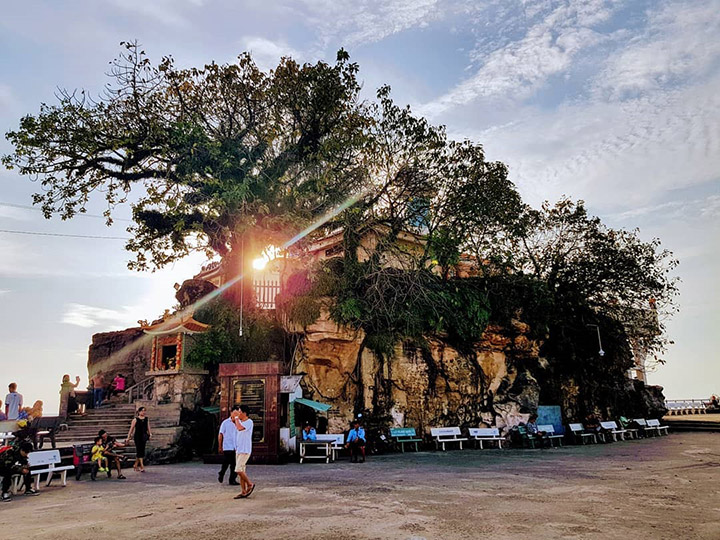 Dinh Cau Rock was constructed in 1937 to commemorate Thien Hau (the goddess of the sea), whom locals believe provides protection for fishermen heading out to the open sea. There are 29 winding stone steps to reach Cau Temple's rooftop terrace, where you will be greeted with spectacular sunset views of Dinh Cau Beach, traditional fishing boats, Duong Dong Town, and neighbouring islets.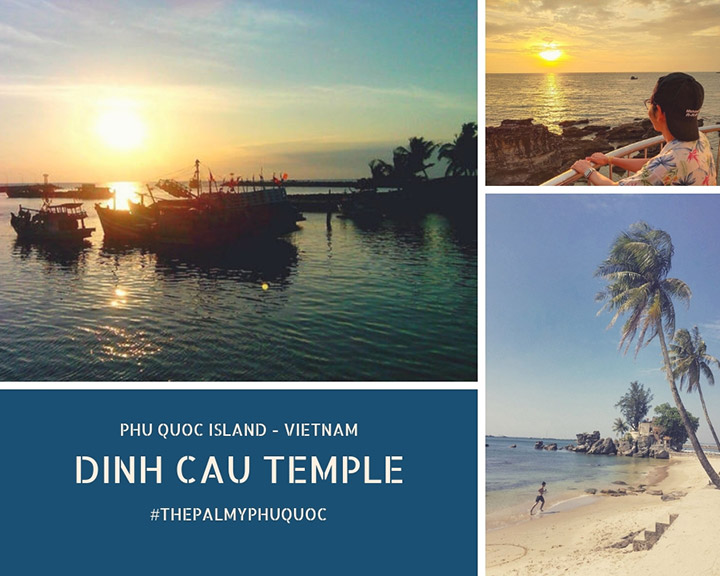 Cau Temple is located just by the Duong Dong Fishing Harbour and is an oddly shaped rock formation which local fisherman pray to before heading off to fish. The temple has a brightly coloured lighthouse and Buddhist shrine making it totally Instragramable. You can walk to the top of the temple for fantastic views of Dinh Cau Beach and fishing boats. Dinh Cau Rock is also a fantastic spot to photograph the sunset. The temple is open between 7 am to 6 pm.
Dinh Cau Festival
Every year on October 15th the festival is held at Phu Quoc's Dinh Cau Temple where the locals perform a ceremony while decorated in red and yellow traditional clothing.
What to do at Dinh Cau Rock
See the sunset
Besides the temple, the sunset here are spectacular. The surrounding area is also great place to people watch.
Dinh Cau lighthouse
The lighthouse at back of Dinh Cau provides a great panoramic view of the Duong Dong river, the Gulf of Thailand, as well as Duong Dong town.
 
How you get there from The Palmy Phu Quoc Resort & Spa
You can rent a motorbike at the resort to reach Cau Cau Temple. Call a taxi or can walk to get there.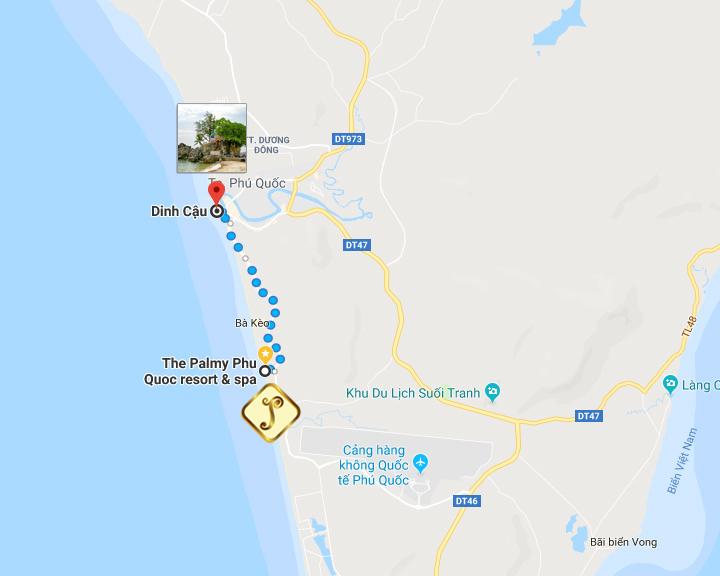 From The Palmy Phu Quoc  to Dinh Cau Temple about 4.5 km